So today I received my iPhone 4s case. My choice was $7 bought off allegro.pl (kinda like Ebay but Polish). The first picture is a true color.
This is how it looks in the packaging.
And this is how it looks outside.
As you can see it consists of 2 parts. On the upper one is something spongy,
probably to protect from shock, but I highly doubt so.
The lower part is very nice (the white one), it gives a solid plastic feel and it's matte.
The upper (pink) part is glossy and alone gives cheap plastic feel, but suddenly on iPhone it's pretty
solid.
When I put it on my iPhone it didn't fit on the buttons properly. But when I rearranged it, it was a bit better. Between the two parts is a 1mm space, visible especially on front.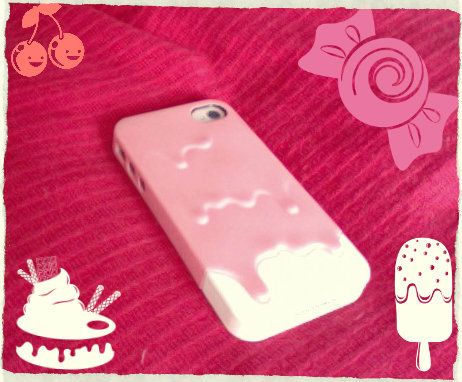 Packaging: 4/5 was not so bad actually and was easy to open
Price: 5/5 I think for $7 with shipping it's worth every penny I spent
Quality: 4/5 It's not the best
Overall: 4.5/5 I'm very happy with this case and I think it looks very well on my phone c: